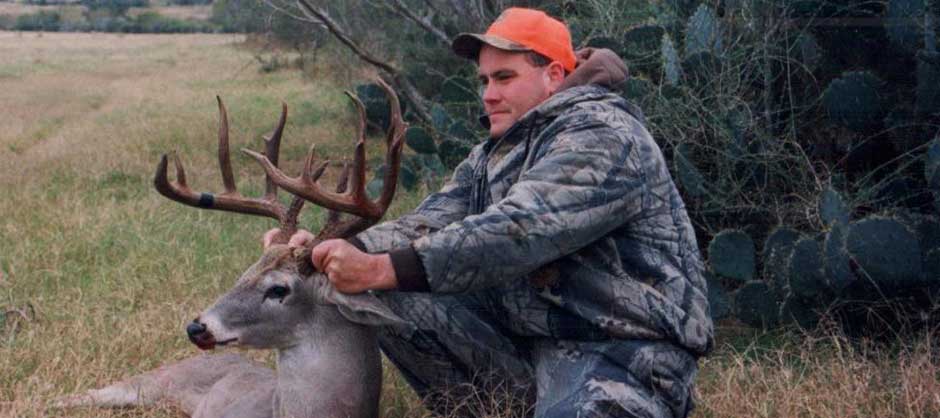 Navigation:
Home
> Whitetail Hunts at Tom Ranch
Whitetail Hunts at Tom Ranch
A typical day of hunting at the Tom Ranch, starts before the dawn with a fresh cup of coffee and a light breakfast, before a guide takes you to your hunting blind for the morning hunt. Now before you go out, we will have taken the time to make sure you have shot your rifle the previous afternoon at our shooting range, to make sure you are dead on! We also have a map of the ranch with all of our blinds shown in the different pastures to help you figure out where you will be. We will review videos of deer that we have been scouting at the different feeders and food plots on the ranch, and also explain how to properly age deer, for those that are new to hunting, so that they are familiar with how to harvest only the mature bucks. We mainly hunt out of elevated box blinds that are placed strategically on food plots, senderos, and near corn feeders. Our guides are very knowledgeable and eager to make your hunt a success. He will help you find the buck you are looking for and the rest is up to you.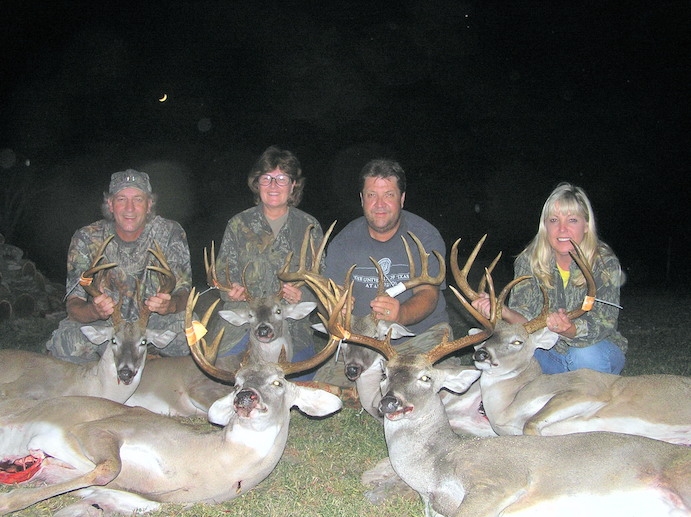 After Your Trophy Whitetail Hunt
Once you have harvested the trophy you came to find, we will load it for you, and take you back to our cleaning facility. We will weigh and score your buck and allow you to get all of the pictures you desire before we take care of cleaning and caping your deer for you. We have a large walk-in cooler where your deer will be stored until we take it to the taxidermist for you at the end of your hunt, or you can take it with you to your own taxidermist. You will hunt in the morning and in the afternoons, with a break in the middle of the day for you to relax and take a nap, or just enjoy looking at the other wildlife here on the ranch.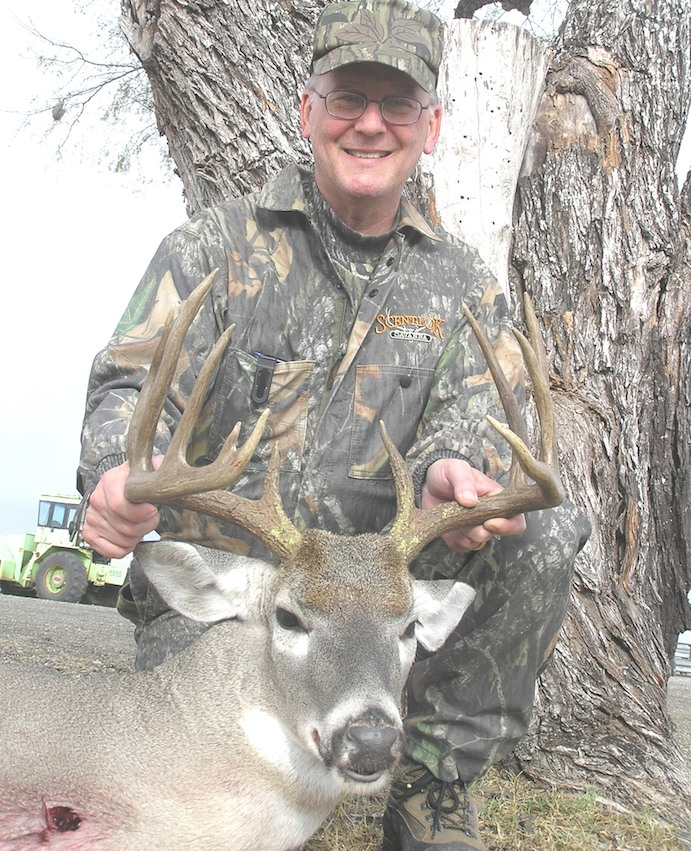 Texas Sized Lodging and Meals
We serve a large breakfast after each morning hunt, and a dinner after the evening hunts. Hunters will have lunch on their own with sandwiches, etc. provided. All of our meals are home cooked and range from sausage, eggs, and biscuits with gravy for breakfast, to rib eye steaks and baked potatoes or grilled quail with all the fixin's for dinner. We are truly a family run operation and you will meet the whole family while you are here, Edmund and Margie Tom, and their son J.Pat, his wife Karyn, and their two sons, Wylee and Wyatt. We all work together to make your hunt a memorable one! We have had clients come from all over the United States, and we have formed friendships with some that will last a lifetime. Some of our hunters return almost every year.