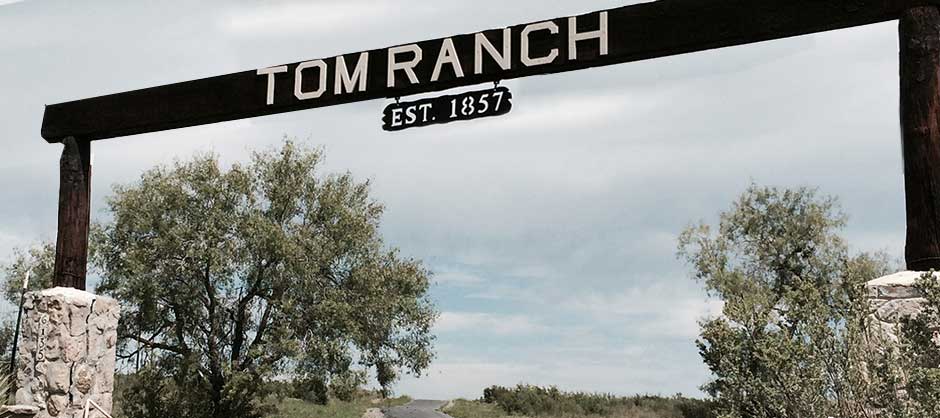 Navigation:
Home
> The History of Tom Ranch
The History of Tom Ranch
The Toms immigrated to the America colonies from Ireland in late 1740. William Tom and his bride Mary Brown settled in Virginia for a short time. They then moved with Daniel Boone to the territory that later became the state of Kentucky to establish a Fort and new settlement. William was killed by the Tories in the Revolutionary war near the North Carolina border. William Tom III and his son John Files Tom came to Texas in 1834 to fight for Texas independence at the Battle of San Jacinto. The son of William Tom III, Charles Tom married Ellen Campbell, sister to John Campbell, founder of Campbellton. Charles and Ellen left Seguin in 1857 and began buying land to establish the Tom Ranch. Land at that time was selling for $10 per labor (177 acres).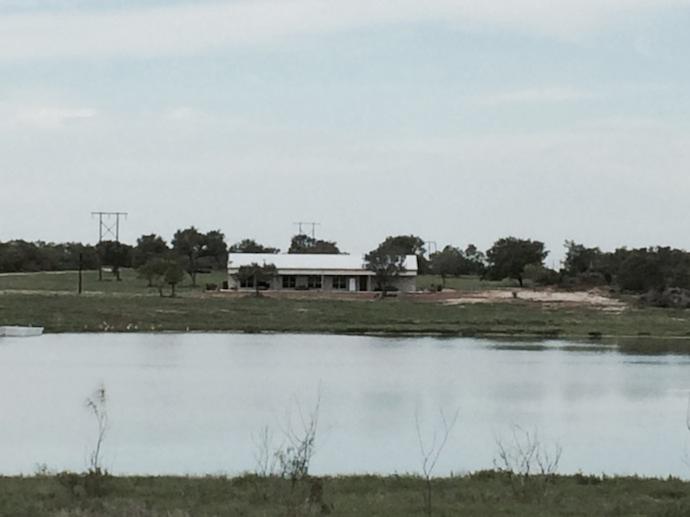 Historical Ranch since 1857
Charles and Ellen put together approximately 100,000 acres located in Atascosa, Live Oak, McMullen, and Karnes counties. Charles was killed when he was gored by a Longhorn cow leaving Ellen and their five children to run the ranch. Charles Theodore [C.T.] Tom, one of the sons, was given this part of the ranch. C. T. Tom married Ada Brown. They had three sons and one daughter. Theodore Oliver [Ted] Tom took his portion and married Minnie Lee May. They had two children, Edmund and Peggy Ree. Edmund and his wife Margie now call part of the original Tom Ranch where you are hunting - HOME.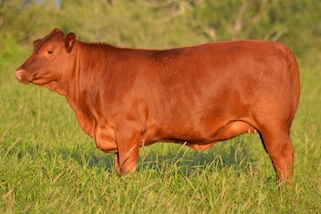 Strong Heritage of Texas Ranching
Edmund has been in the ranching business all of his life. His parents, Ted and Minnie Lee Tom, raised Black Angus cattle, but Edmund experimented with various other breeds. After researching the Simmental breed, he chose to cross the Simmental with his registered Brahman herd. Edmund was the first cattle breeder to cross Simmental and Brahman using semen from Simmental bulls imported out of Europe to A.I. his registered Brahman herd. In 1969 the first calves were born from this cross. This cross is now a recognized breed called Simbrah. Edmund served on the first American Simmental Association Rules and Regulations Committee for registration of the Simbrah Breed. He served on the American Simmental Association for two terms, becoming chairman of the board in 1982. He also served on the Texas Simmental Simbrah Association board for 6 years, serving as President in 1977 and 1978. Edmund and other ranchers in the area formed the Atascosa County Cattleman's Association in order to promote and merchandise their cattle. He served as the association's first president and organized annual bull sales. Today he runs both ranches with his son, J.Pat Tom.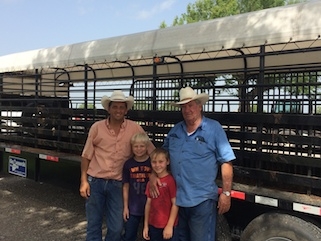 Outfitting Hunters Since 1997
The Tom's have always been ranchers, but in 1997 decided to get into commercial hunting as well. Edmund and his son J.Pat have always been involved in game management and decided to start a hunting operation that has been quite a success over the years, and has made us many new friends too! We have had the opportunity to have guests from all over the United States hunt with us and harvest some great trophy whitetails, along with some other wild game. We are registered with Texas Parks and Wildlife in their MLD Program. We have a year round supplemental feeding program for our whitetail deer. We also do controlled burns, brush sculpting, disking and other practices to enhance wildlife habitat. J.Pat acquired his whitetail deer breeding permit in 2009 strictly for release to also enhance the quality of our whitetail deer population here on the ranch.